Keeping the Old House when Buying the New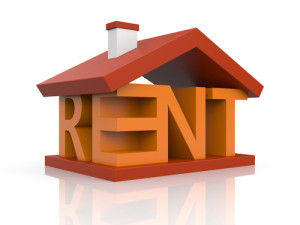 The current housing market, while picking up in most areas, has one basic problem: low supply. With many buyers choosing to keep their old home when they purchase a new home, fewer homes are on the market, driving up demand.
Becoming a landlord
Buyers that do not need the equity in their current property in order to purchase the home into which they are moving, are choosing to become landlords instead.
The financial crisis and ensuing recovery has increased the demand for rental housing. In fact, the cycle of buyers not selling their current home before buying a new one reduces the supply for homes to buy, thereby raising the prices and pricing entry-level buyers out of the market. Unable to buy the home they can afford, they then seek to rent a home that better meets their needs instead, resulting in rental price increases due to higher demand.
For those able to become landlords, it is somewhat of a perfect storm since the ability to demand a higher rent increases the income from your rental property, increasing your equity.
Advantages for landlords
Don't forget the other advantages of being a landlord too. Since your former home is now a business for tax purposes, repairs, maintenance, utilities, taxes, insurance, some fees, and other costs may be tax deductible. Be sure to consult a qualified tax accountant to find out what your tax liabilities or deductions may be when making your former home a rental. Remember too that collected rents count as business income, so be sure to establish proper accounting records for your property.
Advantages for underwater homeowners
The option of turning a home that currently is worth less than then its mortgage into a rental property offers a way to build equity into the home and shift the balance back toward the break-even point, while potentially making a little income in addition. So, rather than chuck more money into the current home, making it into a rental solves the upside-down mortgage issue while freeing up cash for the down-payment and mortgage on a new home.
The emotional costs of being a landlord
Some property owners, especially if they lived in the property, find it difficult to make the shift from homeowner to landlord. They mourn painting over their faux finishes with generic rental neutrals, and seeing a nursery turned into an office. They worry about potential damage to their property, and the associated costly repairs, and they fret about the possibility of months without a renter and having to pay on two mortgages at once.
The best solution toward making this shift is to hire a professional property manager. A professional helps you establish the appropriate rental amounts to cover both the initial mortgage and other costs and repairs that may become necessary.
In addition, they offer a buffer between the owner and the renter that keeps the relationship entirely professional. Having a property management service handle your rental and renters can give you peace of mind while ensuring that your former home is in good hands.
As your real estate professional, we can connect you with a property management professional, so let us know what your plans are so we can help.
Compliments of Virtual Results
What Others Are Saying